Stories are coming to Instagram on the web
Instagram is starting to rollout stories on the web too. The trend set by Snapchat had been quickly spun off into multiple platforms by the social giant, and Stories are now available on Instagram, WhatsApp and Facebook. Instagram backs the most number of Stories though with over 250 million daily active users, as on June 2017.
There are reports that Stories are now available on Instagram for the web. It's likely that this is a staged rollout. I tried checking if Stories are available for my account on the web, but I don't see it yet. This was reported by BuzzFeed, and it looks like it's available on the mobile website currently.
[caption id="" align="aligncenter" width="1029"]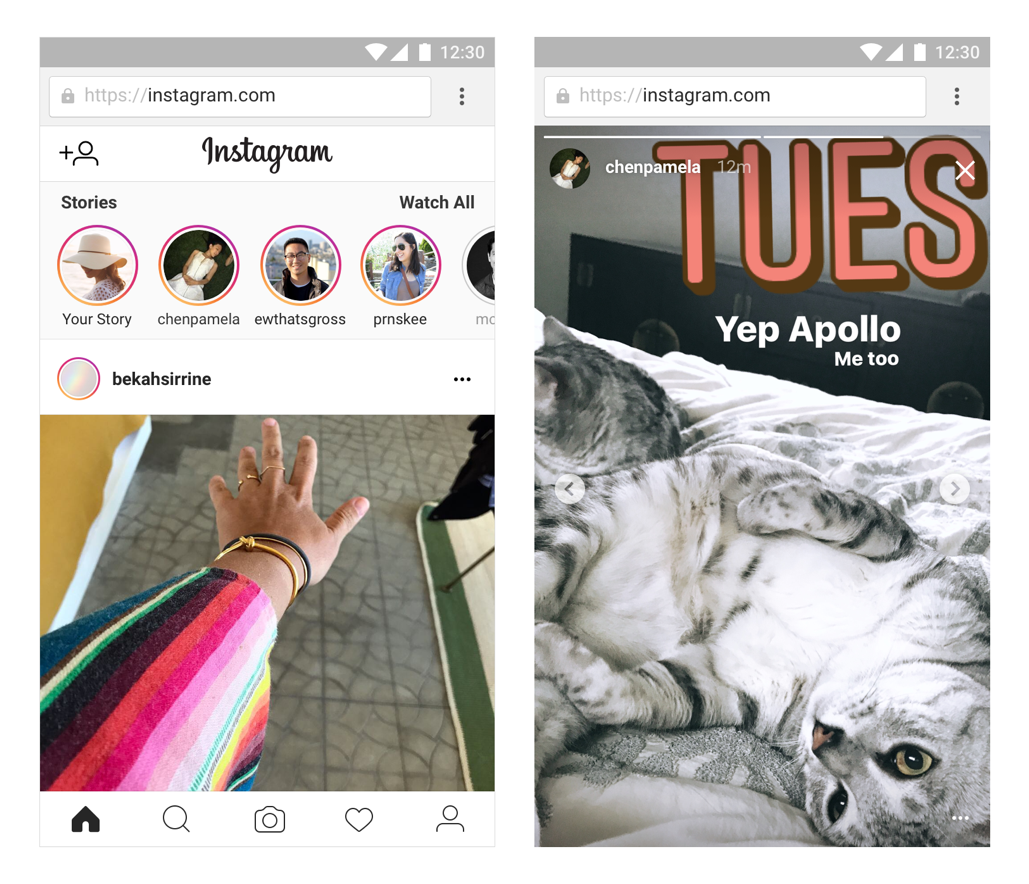 Instagram Stories as seen on the mobile website[/caption]
Instagram on the desktop doesn't seem to have Stories yet.
In case you were wondering, Stories are now the most popular form of social posts these days. Gone are those days of newsfeeds on Facebook and Google+ or the timeline on Twitter. Stories are proving to be valuable choice for people and brands of any kind.
Instagram recently enabled the ability to publish posts from the mobile website, and we have Stories now. These features are not available on the desktop web browser yet, and it's unlikely as to when this will be available. There are words though that Instagram is planning to open up Stories on the desktop, along with the ability to post Stories too. If that turns out to be the case, this could prove excitingly valuable for brands, which are betting up on 10-second visual content.