[US] Gmail for Android now supports money send and request options
While Gmail for web already supports money send and request options on the website, Google has now enabled the same for Gmail for Android users in the United States. Starting today, users can send and request money right on the Gmail Android app.
The announcement comes off a blog post on Google, and works with Google Wallet integration. Users can send or request money right with the card linked to their Google Wallet account.
Sending money is as easy as adding attachments to your email. Click on the very same attachments button at the top right and tap on Send Money button, enter the amount and initiate the transaction.
[caption id="" align="aligncenter" width="750"]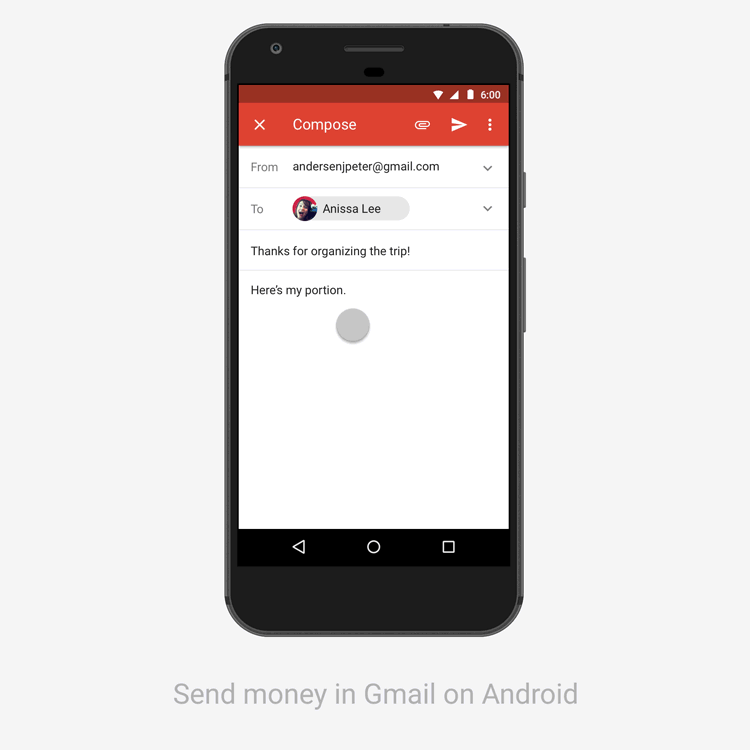 Image credits: Google blog[/caption]
The receiver can receive the money right into the Gmail Android app or Gmail for website, and once the card is tapped, the money is withdrawn to their linked bank account. Google claims that one need not use third-party apps to receive the money in their accounts.
Everything happens right with Google Wallet integration.
The feature is open only to the US users currently, and might hopefully roll out for other users across the world soon. When is India getting this though?